We love working as a Lake Louise mobile hairstylist, it is one of the most iconic and beautiful places in all of the world. Lake Louise always feels magical, especially after it's been touched with a beautiful blanket of snow.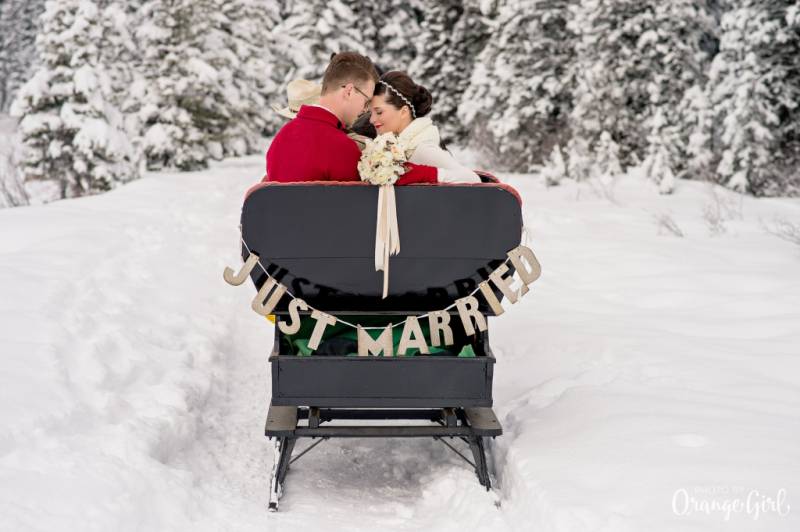 For this photo shoot we had the amazing privilege of working with one of our favourite photographers, Orange Girl, and an amazing team of vendors. What can we say The Fairmont Chateau Lake Louise, a fresh blanket of snow and horse drawn carriage - it's a perfect winter wonderland!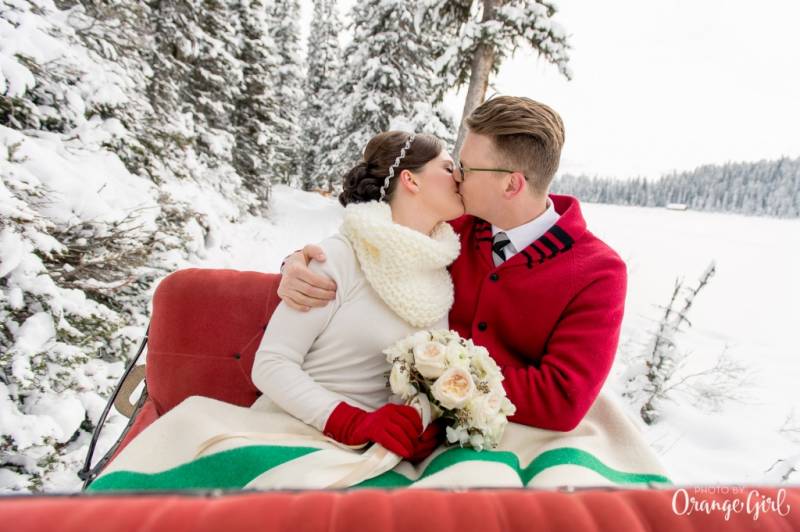 As the Lake Louise mobile hairstylist for this photo shoot, we created a classic and elegant chignon accented with a simple hair band. We also helped style the groom's hair and made sure he looked fabulous too!
If you're looking for a mobile Lake Louise hairstylist for your wedding, our team is always ready to come to your door and help you create the perfect look for your wedding. We have worked with hundreds of brides and love the rush and emotion of helping you get ready and ensuring everything is perfect for all of the tears, laughs and photos that take place on such an important day. You can find more inspiration in our portfolio.