We had so much fun this summer working with hundreds of brides to create the perfect hair for their own wedding. Each wedding and each bride is completely unique and that means our job never gets boring. We love working with our brides during their hair trial to test out different looks and see what they choose in the end. Working as a Canmore wedding hairstylist is always a huge honour and we love seeing beautiful, happy brides and being a part of the memory of such a beautiful day.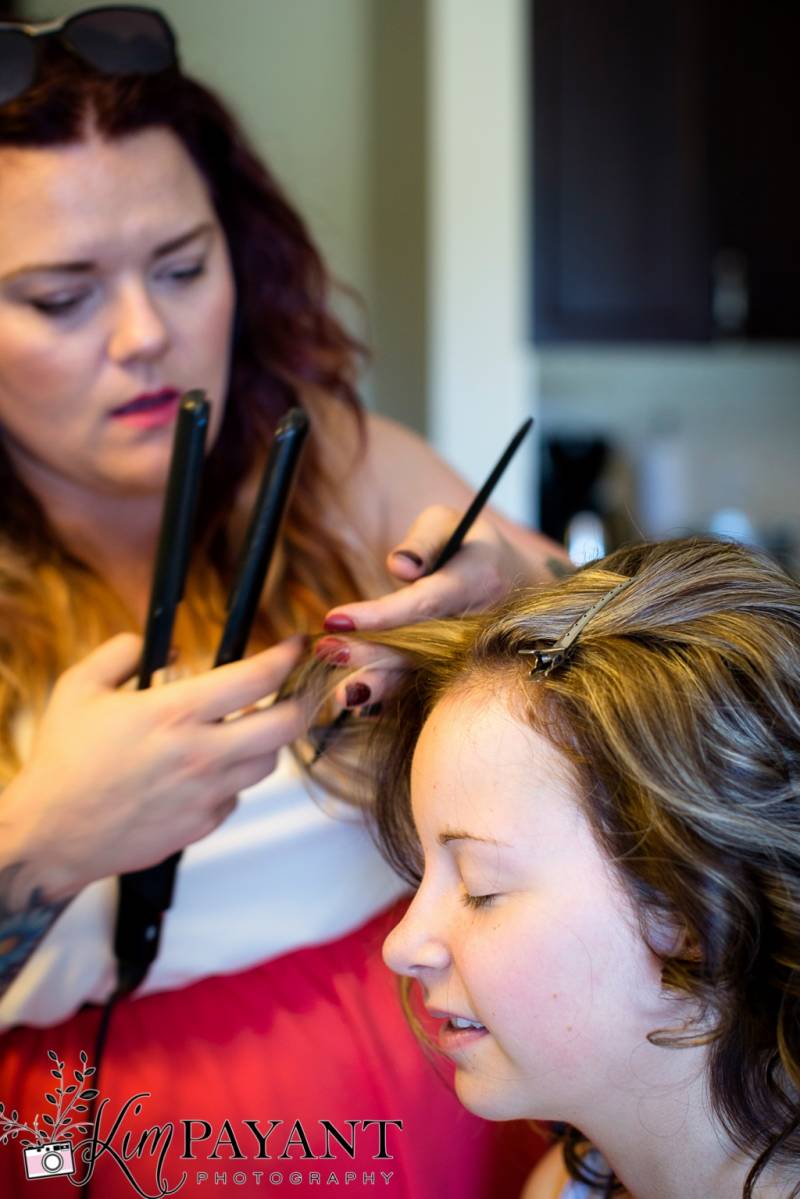 Getting photos back and seeing our brides looking gorgeous in their portraits is always rewarding (a huge thank you to Kim Payant Photography for sharing these gorgeous photos with us!). This bride wanted to look elegant and show-off her amazing long, blonde hair, so we created a modern and elegant side-sweep with just enough volume, beautiful long curls and the finishing touch of a fabulous braid to bring the hair over to the side. Of course her gorgeous hair pin added a touch of classic beauty to really give the hairstyle a beautiful finishing touch.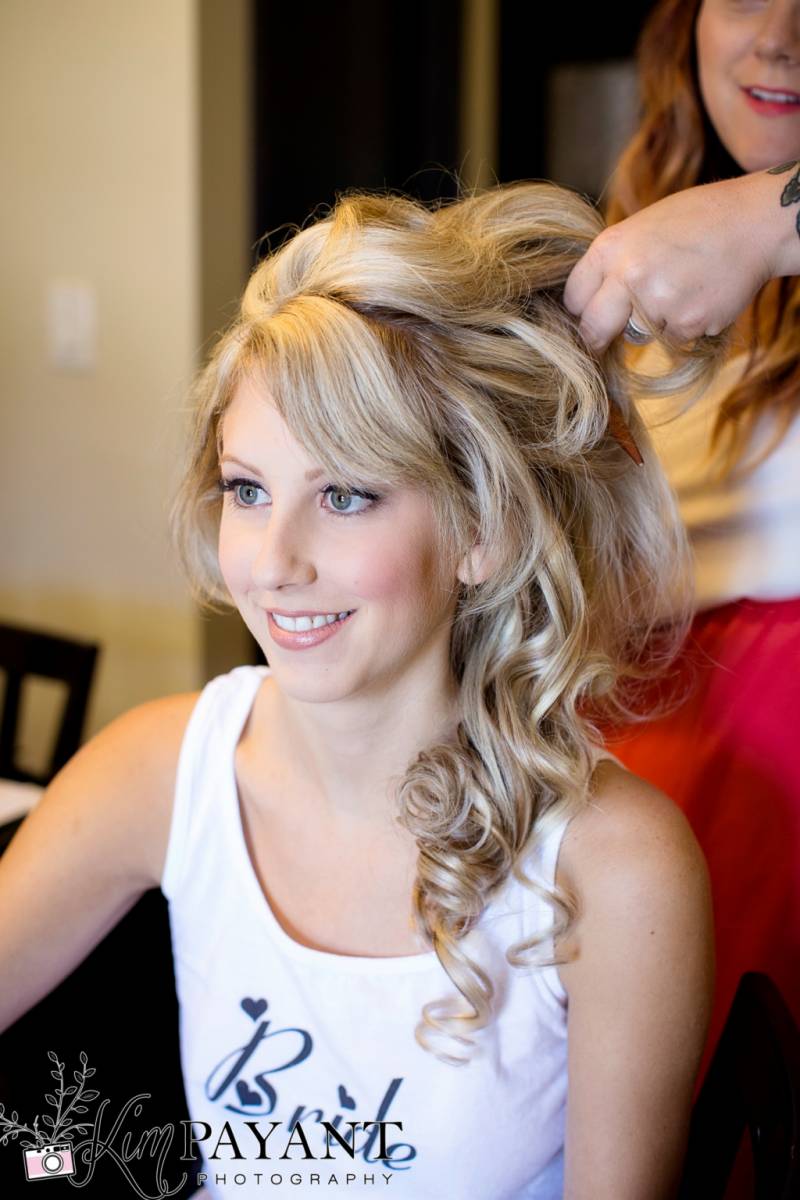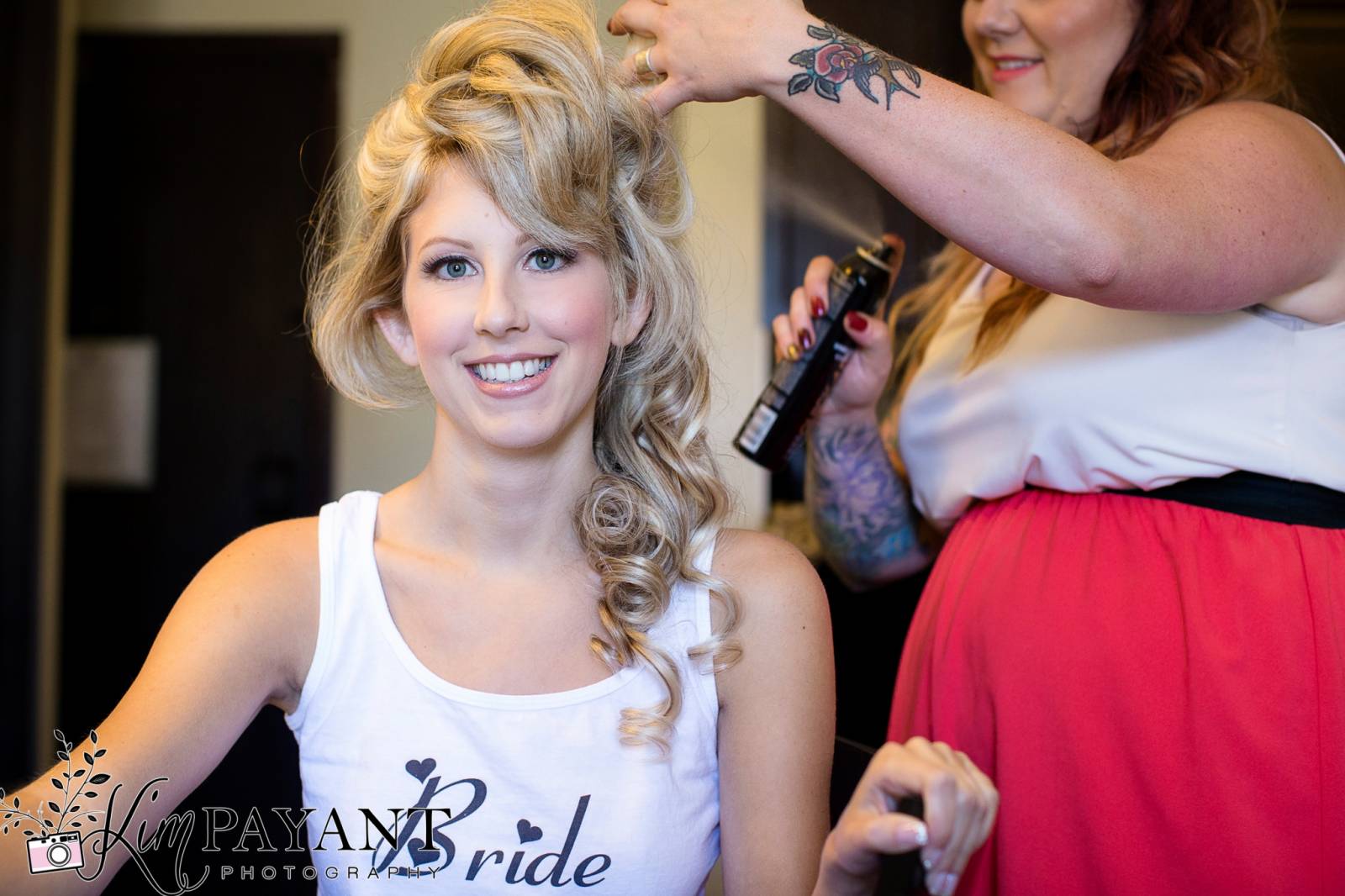 Here's the finished look - polished, elegant and absolutely beautiful! Our favourite part about these photos is that you can tell her hairstyle looked gorgeous ALL DAY long! Yes, we believe in our work and our skills so we offer an 8 hour style guarantee on all of our hair! We have been working as a Canmore wedding hairstylist for years and our team has over 40 years of experience!
You can view more of our portfolio and see other weddings on our site, if you're looking for Canmore wedding hairstylist be sure to check it out and get in touch. We'd love to hear from you!