Mountain Beauties was excited to help create the gorgeous hair and makeup in this Banff photo shoot. We worked with an amazing team of vendors to showcase the beauty of Two Jack Lake in the winter time and how gorgeous winter weddings can be. It's always so much fun to work with a great team like this and this shoot was definitely a favourite as the bride has the most amazing hair (and she's a great friend).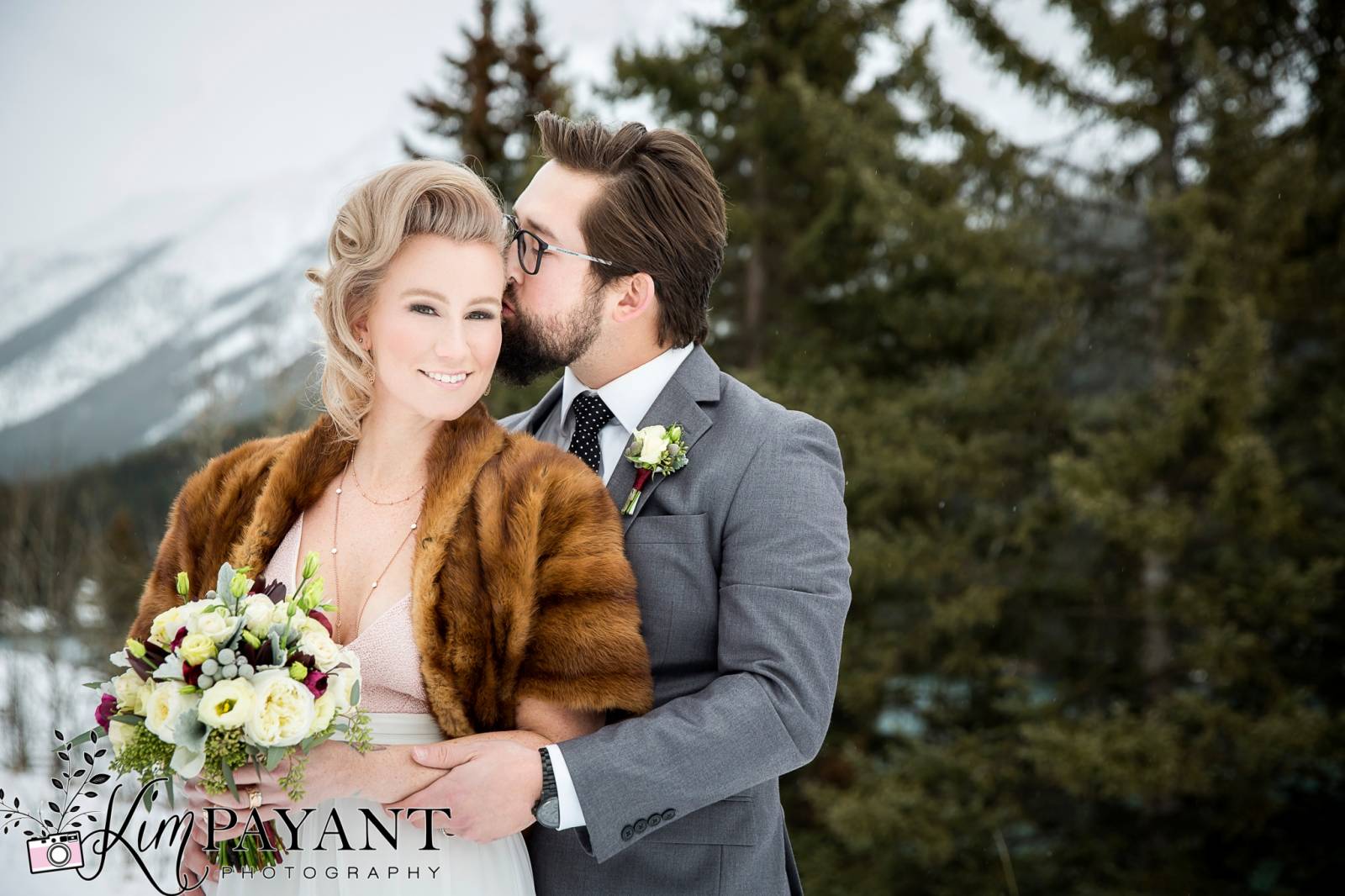 As I mentioned, Chantal has the most incredible hair!!! She is one of the lucky few who can pull off any look. Keeping this in mind we gave her sky high volume and embraced her classic beauty by re-creating her as a modern pin up. Her skin is naturally pearly so we used all natural mineral makeup with a dramatic eye to complete her look.
Adam is also a member of team "great hair". We gave him a simple wash and blow dry using some volume mousse and hairspray to hold.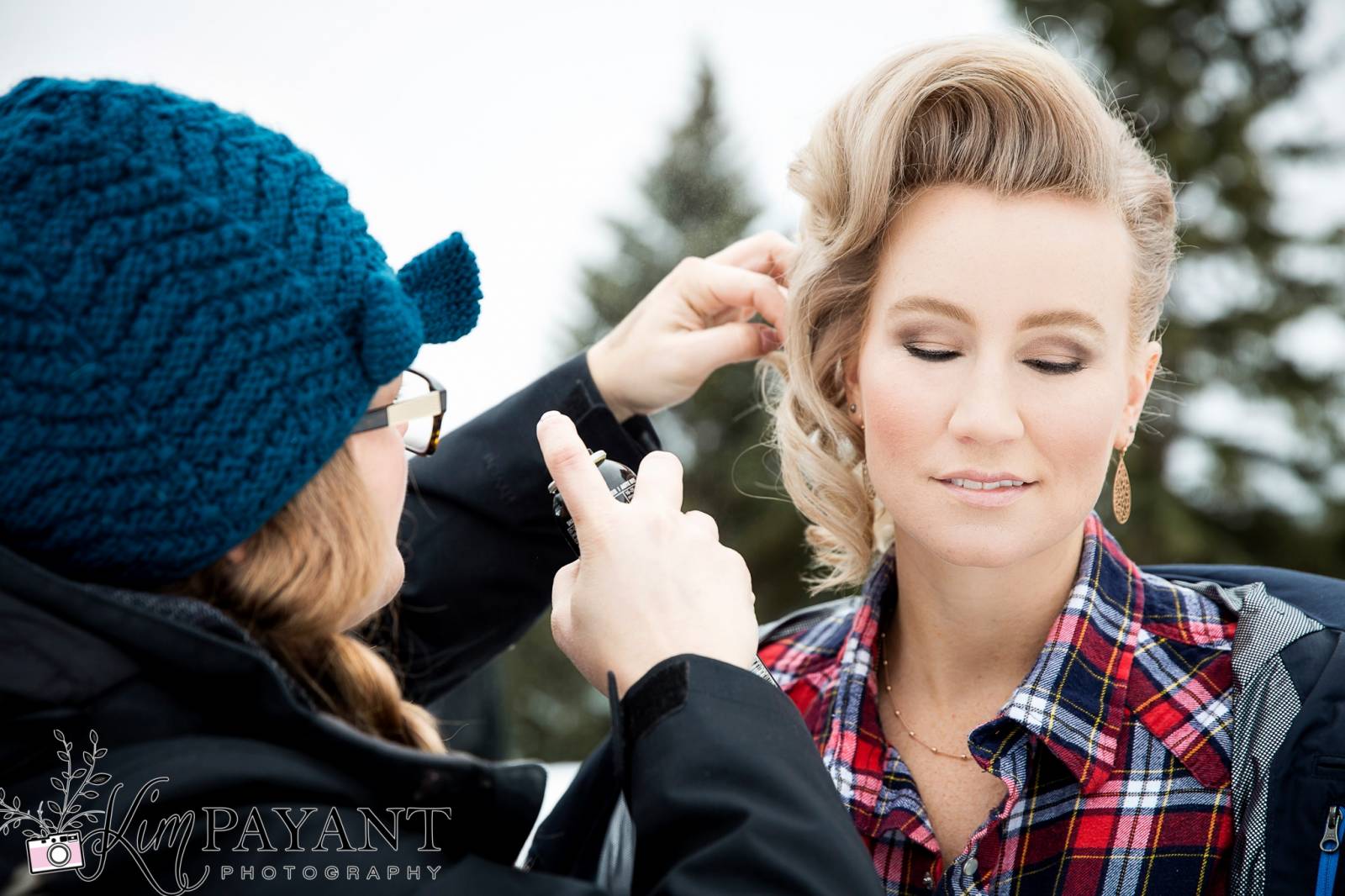 We wanted to change things up a bit and show you how a different lipstick can transform a look dramatically. We switched up Chantal's neutral lipstick from the first look for a bright red lip and the results are equally beautiful but dramatically different. Mountain Beauties can help you figure out exactly what style of makeup and hair you want during your trial. In fact, we even do three different hair styles during your trial so you can figure out exactly what you want for your wedding and what looks best on you. As your Banff makeup artist and Banff hairstylist we want you to look and feel perfect!
If you want to see the full inspiration from this photo shoot, be sure to check-out the feature on one of our favourite Banff wedding websites, Love In The Rockies. We were thrilled to have our work showcased on their site.
If you're look for a Banff makeup artist or Banff Hairstylist for your wedding we'd love to hear from you! Our team comes to you and helps you get ready at your hotel, condo or resort so your morning is fun and peaceful. Every single team member at Mountain Beauties has professional training and years of experience and we'd love to get to know you and hear about your wedding plans.