What makes Mountain Beauties different than other artists?

Mountain Beauties isn't just a group of part-time people who enjoy doing hair on the side, our team is comprised solely of professionals in the industry. Every member of our team is a senior stylist, salon owner, or educator within our field, with either red seal stylist accreditation or training from a top makeup school in Canada.
Mountain Beauties hand selects every member of our team carefully in order to ensure we are bringing on someone with the training, hands-on experience and passion to serve each and every bride properly.
When you hire Mountain Beauties you can have peace of mind that you are hiring professionals who guarantee long lasting hair/makeup. You can also be sure every member of our team is fully trained and following strict sanitary standard and safety practices.
What does this mean for you?

This means you can trust every member of the Mountain Beauties team to provide top-level service. Our team has over 65 years of combined experience and has travelled the globe learning and working in hair and makeup and has brought it back to our brides. Every member of our team is a top-level artist and you will always receive quality hair and makeup services.
As everyone on our team works in salon and has significant experience, nothing phases us, we have experience enough to excel under extreme pressure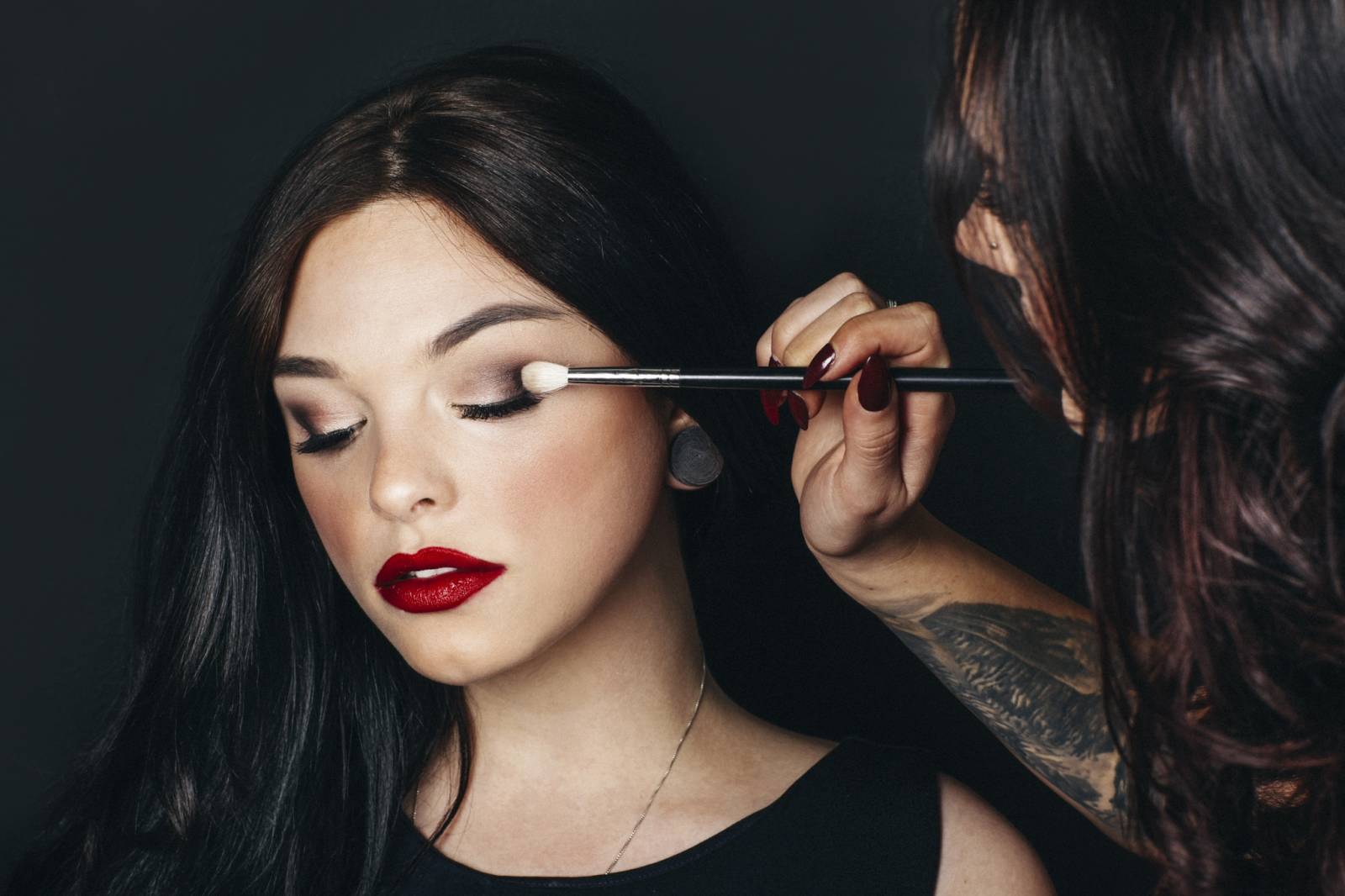 Why are your prices more than some other artists?
1. Our rates reflect the direct cost of labour in a very competitive industry. The members of the Mountain Beauties team are at the top of their field and therefore are paid accordingly. Our cost is a direct reflection of the experience/value of our team. All of our team are alumni or currently employed in top salons and educated with top brands. We do not hire inexperienced artists.
As the saying goes, you get what you pay for.
We know that we are good at hair and makeup but we also focus on scheduling and organizing in order to provide the best experience for our clients. We take every step to have the best booking staff so your process is smooth from start to finish.
2. As we have worked on hundreds of weddings we know when it's time to start getting dressed, drink, eat, prep bags etc. so that you walk out the door on time and we coach your group throughout the booking to be sure no detail is forgotten. We have worked with countless designers and dress makers so we can lace any style dress (if needed) pin broken zippers or fix broken heels, we do it all as a part of every booking.
3. Our prices also include a lash glue/lesson for minor repairs and pins/hair lesson to every group so they know how to maintain their look all day.
4. We offer an 8-hour guarantee on your wedding day. If you have an issue with weather and your hair falls out or you cry your makeup off call us and we will be back within minutes to wherever you are (ceremony, reception, on location photography) to fix it. We are local so if something happens we are nearby.

5. We also offer a 100% guarantee on trial appointments. if you don't like it we will re-book the appointment at no extra cost and in the worst case scenario (which rarely/never happens) we will return your bookings with a cancellation in this case.
6. We are fully insured and bonded.