Tessa & Oloff wanted a beautiful and private wedding so they eloped via helicopter to the top of Mount Charles Stewart near Canmore, Alberta. We were thrilled to help Tessa create a gorgeous and classic updo for her wedding accented with a delicate crystal hair band and beautiful veil. Her updo was full of beautiful twists and knots and with our expertise it didn't move all day long, even after a heli ride and standing on top of a mountain for their vows her hair looked gorgeous.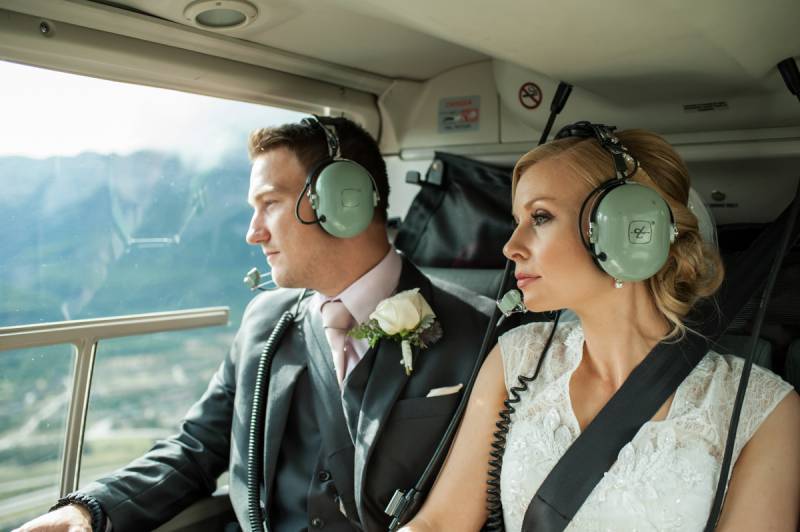 Tessa and Oloff's wedding was recently featured over on Rocky Mountain Bride. We love having the opportunity to see our beautiful brides featured on amazing blogs like this one. You can read more about their story and all of the details of their wedding right here. And you can see more of Tessa's beautiful wedding hair right here in our blog.
For more classic wedding hair inspiration head over to Classic Bride Portfolio.