We are so excited to share these photos from a shoot last year for the amazing Rocky Mountain Bride magazine (make sure you get a copy, it's always amazing!).
These photos from Juan and Angie Photography are the most incredible fall wedding inspiration! And even though it's currently snowing in September, we know we'll see those beautiful colours once again. The mountains can be unpredictable, but they are always beautiful.
Of course, we also wanted to show you some equally beautiful hair and makeup inspiration from this luxurious bohemian styled shoot out at Emerald Lake. We love that brides are choosing more relaxed hair for their weddings, but we are finding they still want there hair to look beautiful and professionally done. We also love incorporating incredible hair pieces like the one used in this shoot to add texture and beauty with a more modern twist than a traditional veil.
We hope you enjoy the photos and all of the work of this amazing team of wedding professionals (see the bottom of the post for all the details).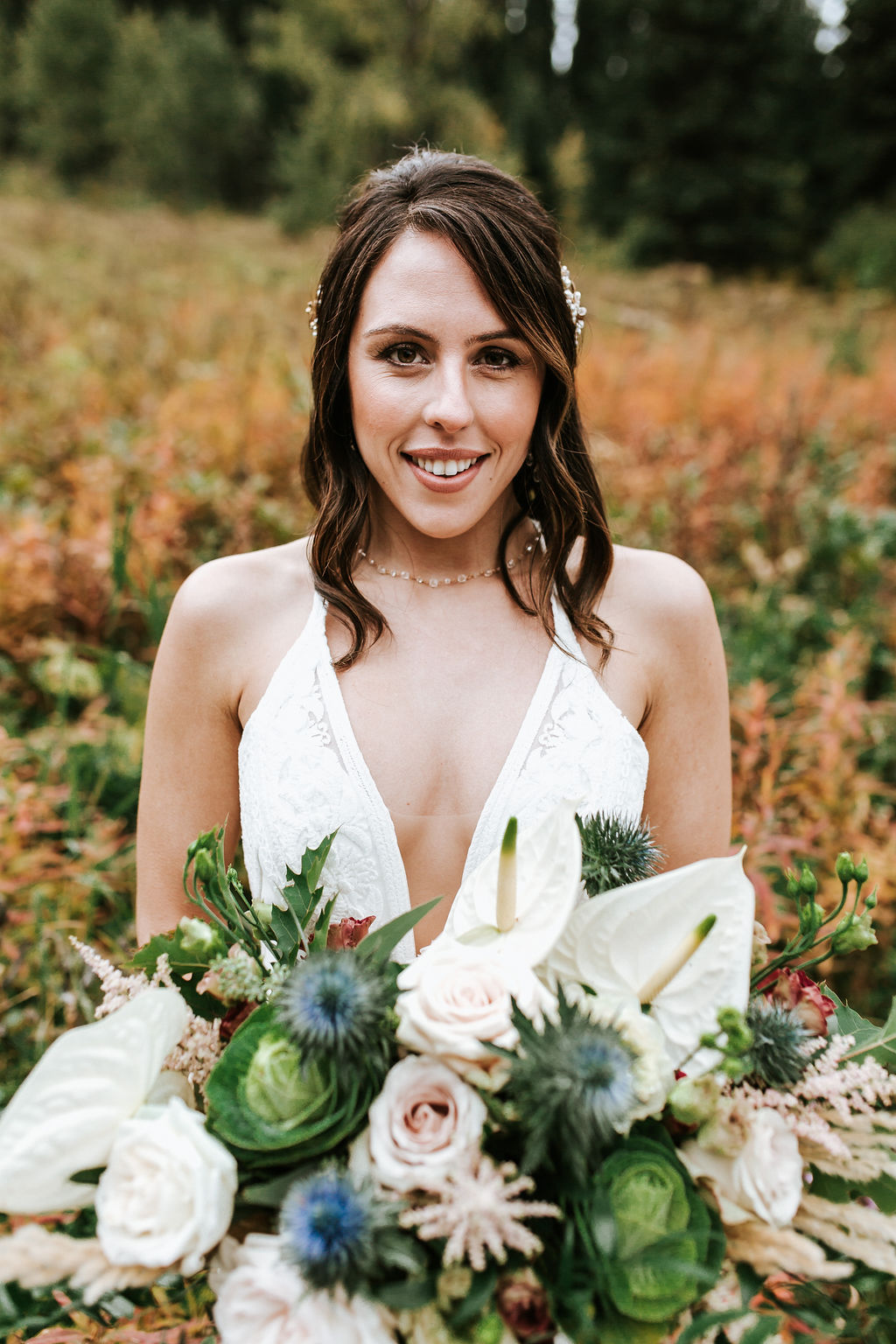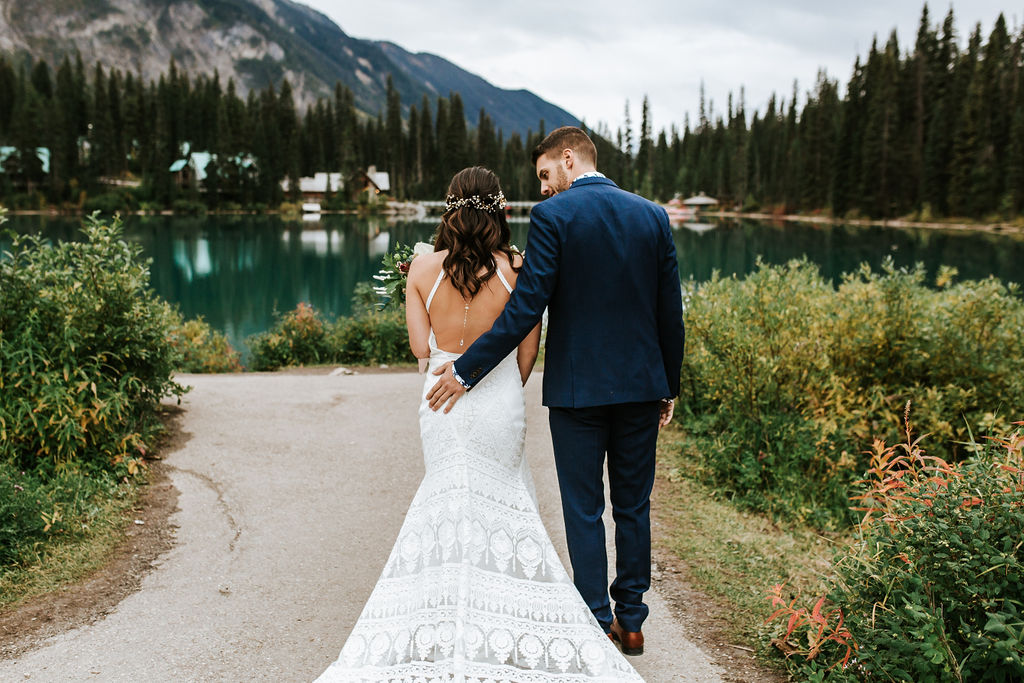 If your new to our site, Mountain Beauties is a mobile-beauty company serving Canmore, Banff, Lake Louise, Emerald Lake and the surrounding area. We bring the most talented and respected hair and makeup professionals to you so you can get ready at your venue, in a relaxed environment.