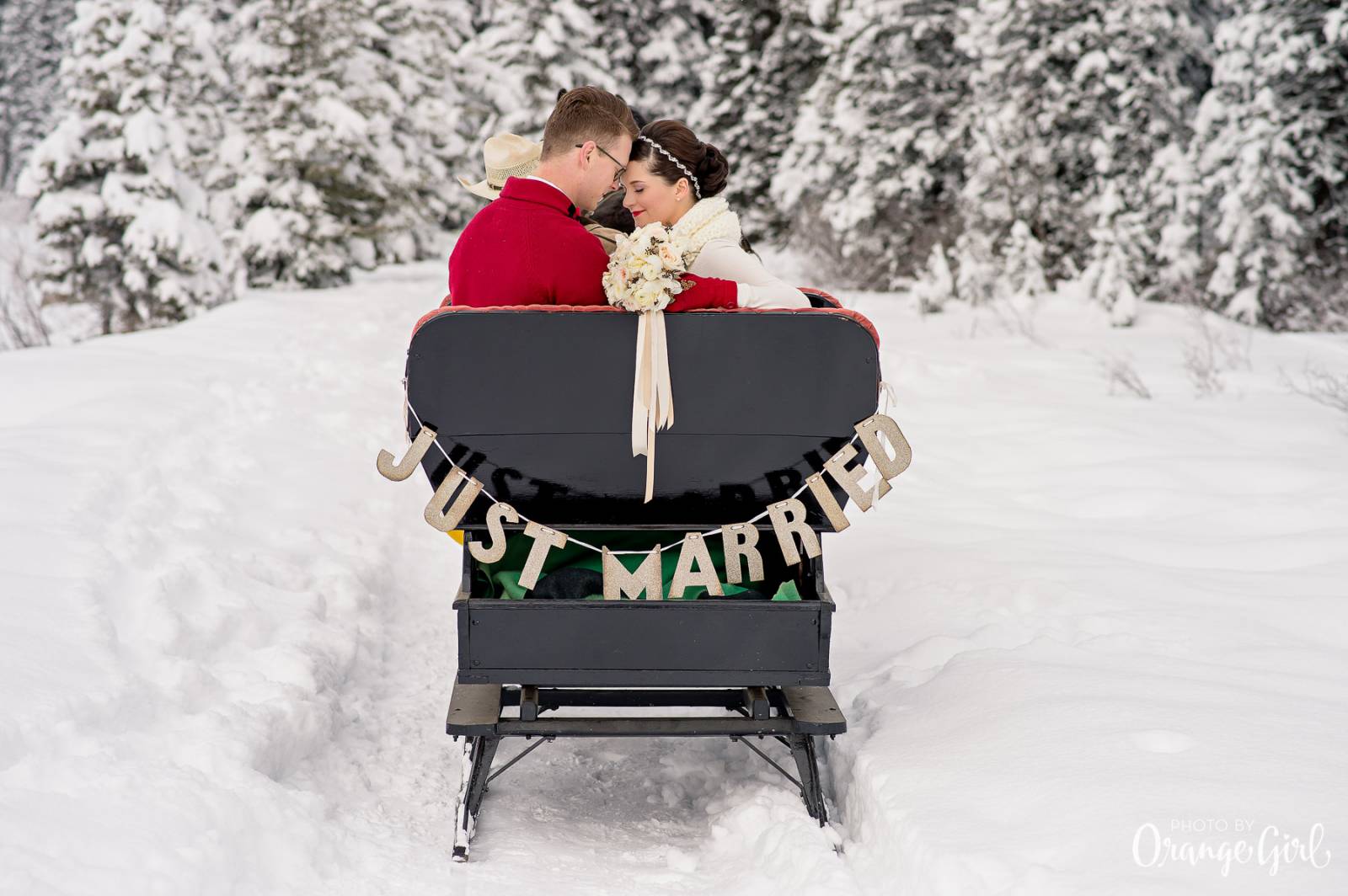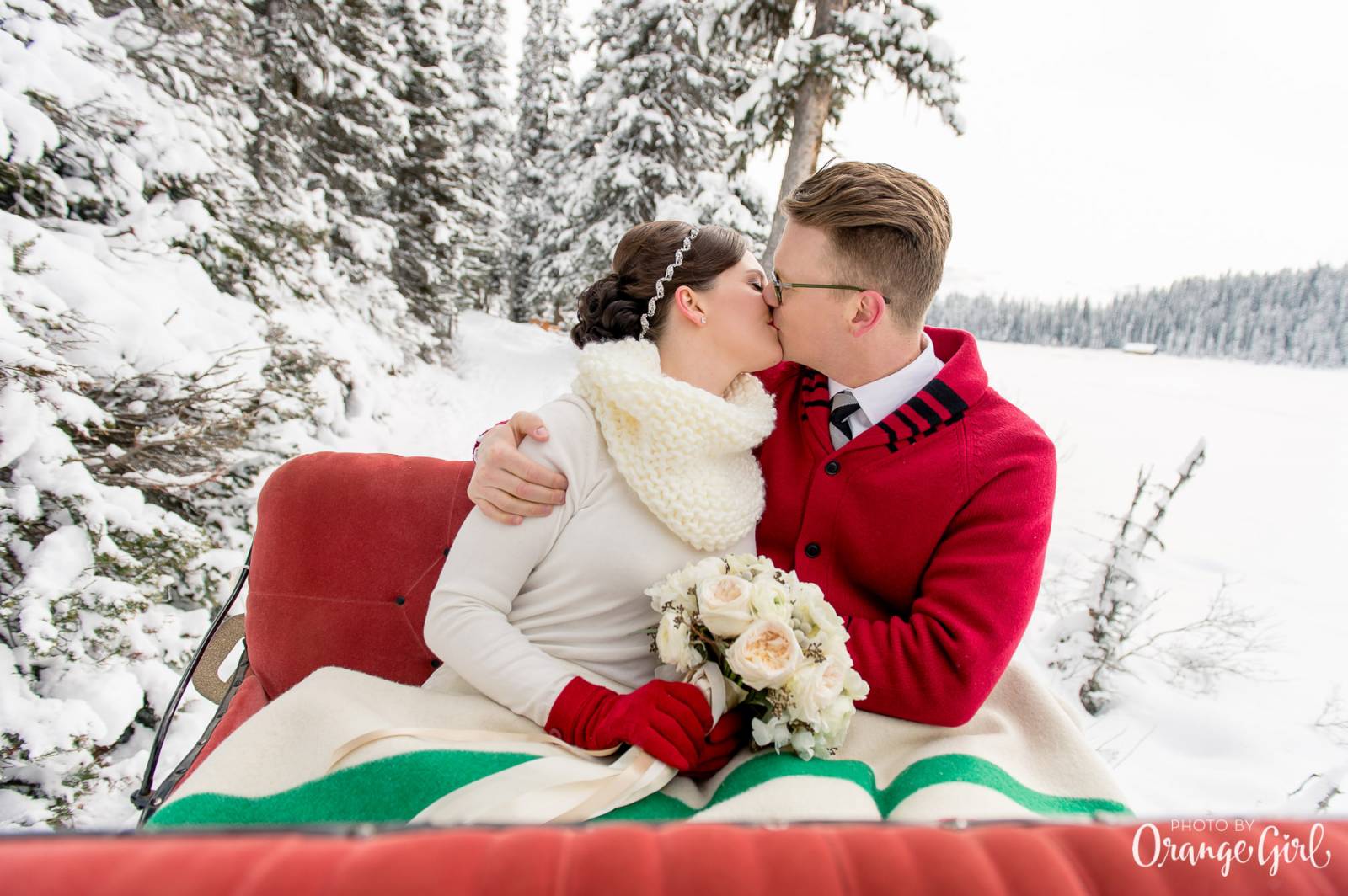 This is one of the most amazing winter photo shoots! We spent the day at the beautiful Fairmont Chateau Lake Louise creating images that showcase the beauty of winter weddings at this stunning location. All of the photos were taken by the very talented Orange Girl Photographs! As the Lake Louise hairstylist on the photo shoot, we created a classic updo that was chic and elegant and flowed perfectly with the style of the shoot. The elegant hairstyle was accented with a simple silver hairband, adding the perfect touch of elegance and romance.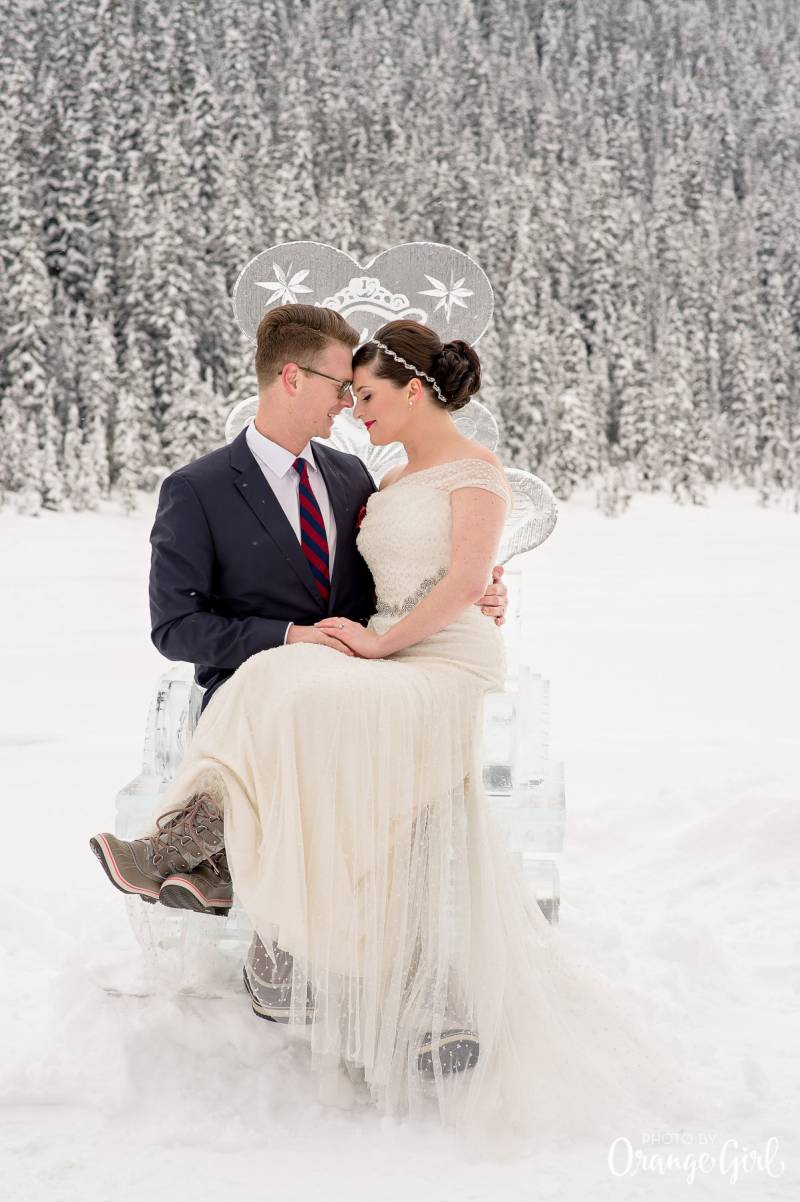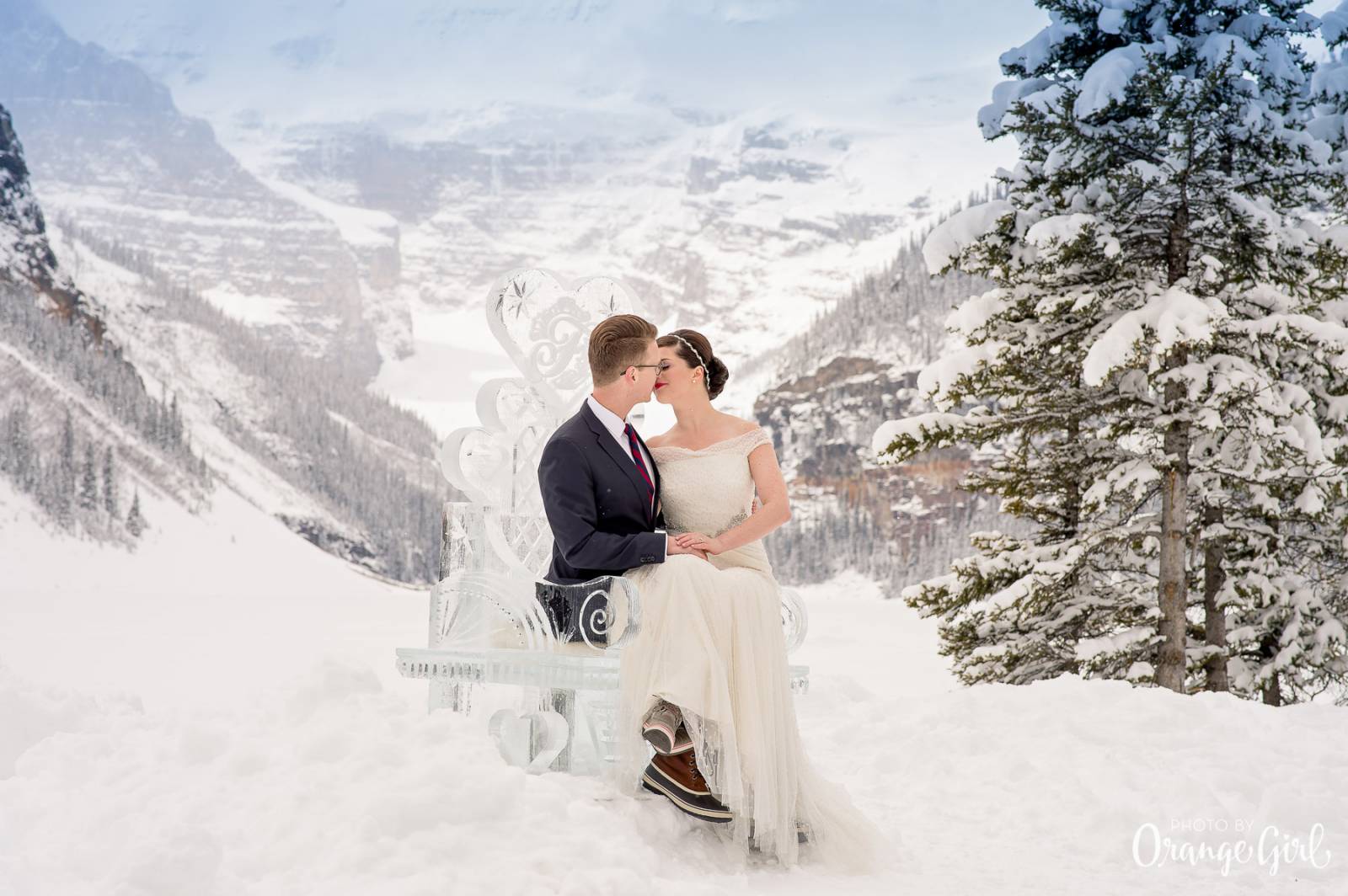 We don't just do bride's hair! We also cut and styled this gorgeous groom, making sure his hair was just as stylish and elegant as his beautiful bride. We want to make sure those groom's look great too!
As a mountain based hair and makeup team, we are always available to travel to your Lake Louise wedding. We love the beauty of Lake Louise and working as a Lake Louise hairstylist. It really is one of the most amazing locations for a wedding!