We absolutely love working with the brilliant Kirstie at Orange Girl Photographs! Whenever we work with her, we know we are in for a treat and will be a part of one of the most creative and gorgeous styled shoots! That's why we are thrilled to share a glimpse at this incredible editorial shoot with you today as it was featured on Rocky Mountain Bride and involves some of our favourite vendors!
We've rounded up some of our favourite photos showcasing the hair & makeup we created for this incredible shoot but you can head over to Rocky Mountain bride to see all the details too!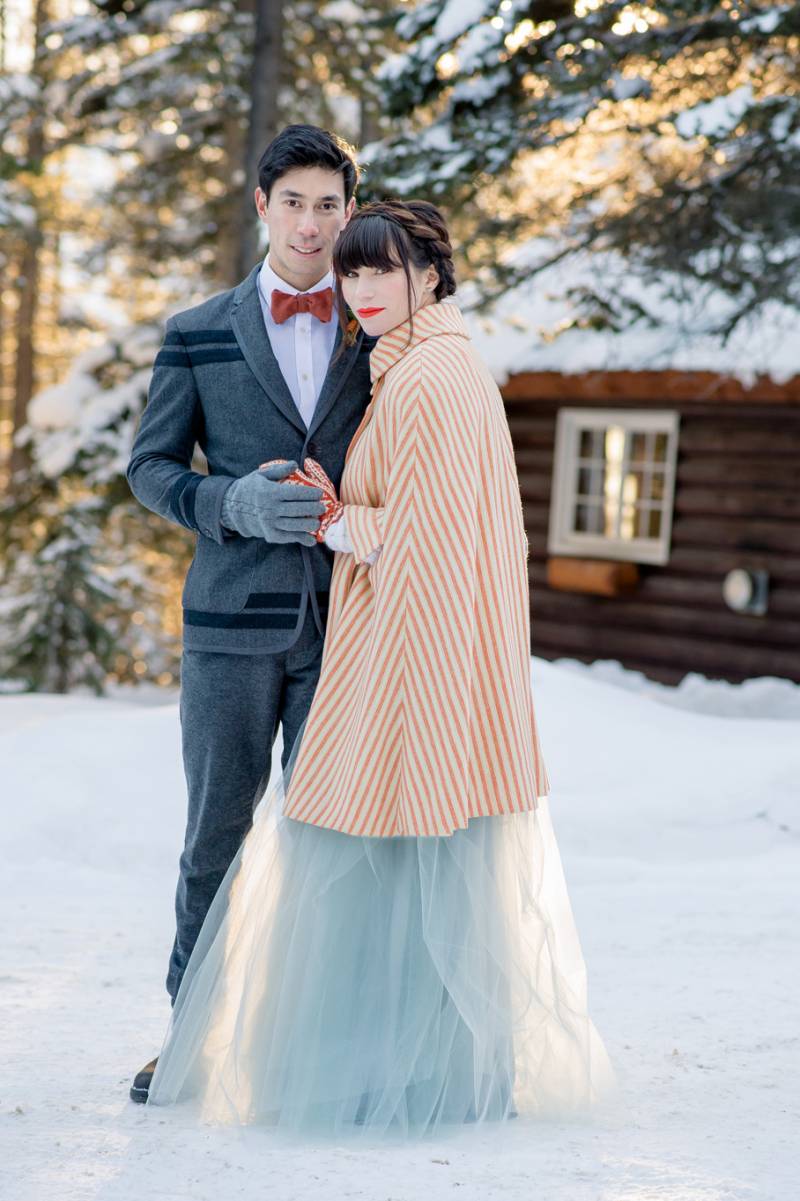 A little more about the shoot from Orange Girl Photographs:

"I am in love with winter elopements in Banff National Park. One of my favorite retreats is to Storm Mountain Lodge in Banff National Park. My love for that place inspired me to want to create a winter elopement inspiration shoot.
I also LOVE color and find it especially vibrant against a white winter wonderland. I designed a shoot based upon my love of orange starting with a hand knit cowl from Etsy artist https://www.etsy.com/ca/shop/Yokoo Yokoo because I believe that winter weddings should feel cozy, colorful and romantic. I worked with a talented group of local creatives to design a shoot that shows that one of the beauties of having an elopement is that you can splurge on having your dream bouquet and a whimsical cake."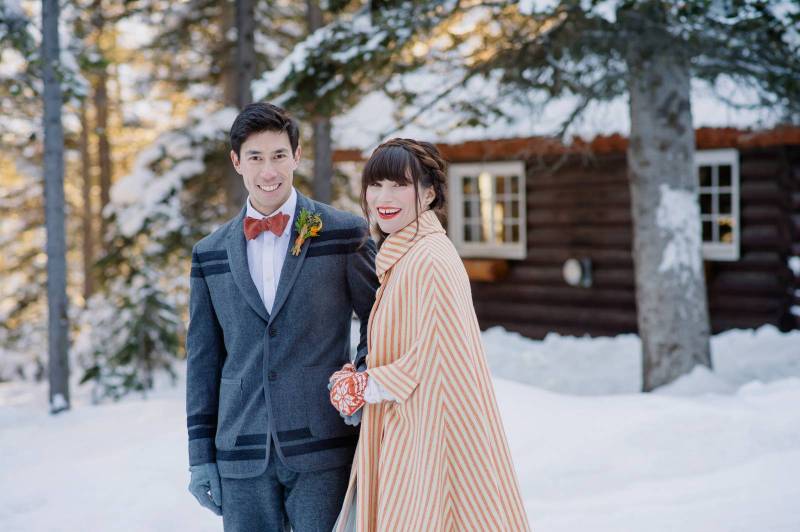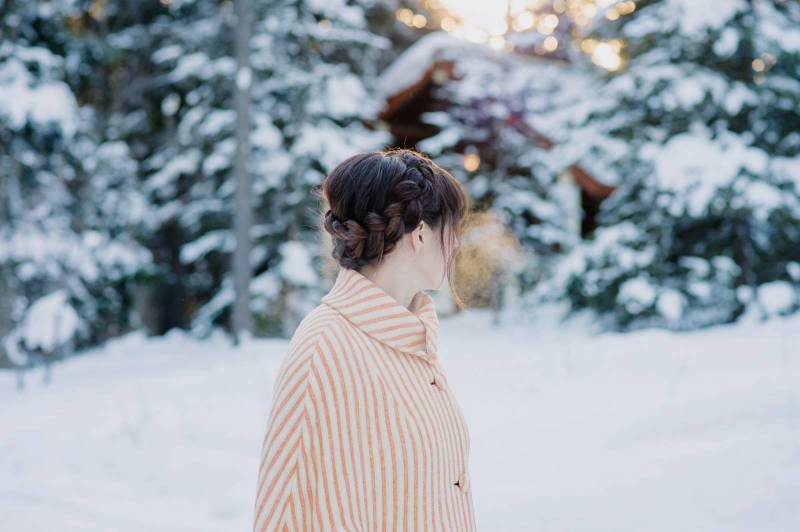 As the hair & makeup artist team we worked closely with Kirstie to execute her vision creating the most incredible orange lips and a relaxed/bohemian inspired hairstyle complete with a beautiful braided crown. We love everything about the style, colours and design of this shoot and hope you enjoy the inspiration today too!