We are incredibly lucky at Mountain Beauties because we get to do what we love with some of the most amazing people on one of the most incredible days of their lives! What we do is really something we love and are passionate about! We are also incredibly lucky because we have some of the most talented artists in all of Alberta working on our team...which is easy to see because we don't have to beg or write fake reviews...our brides honestly come to us and ask where they can share about their experience.
Just look at these few sneak peeks of our beautiful bride Lisa from Just Married Photography. She was married in late February and send us the sweetest email along with the links to these photos: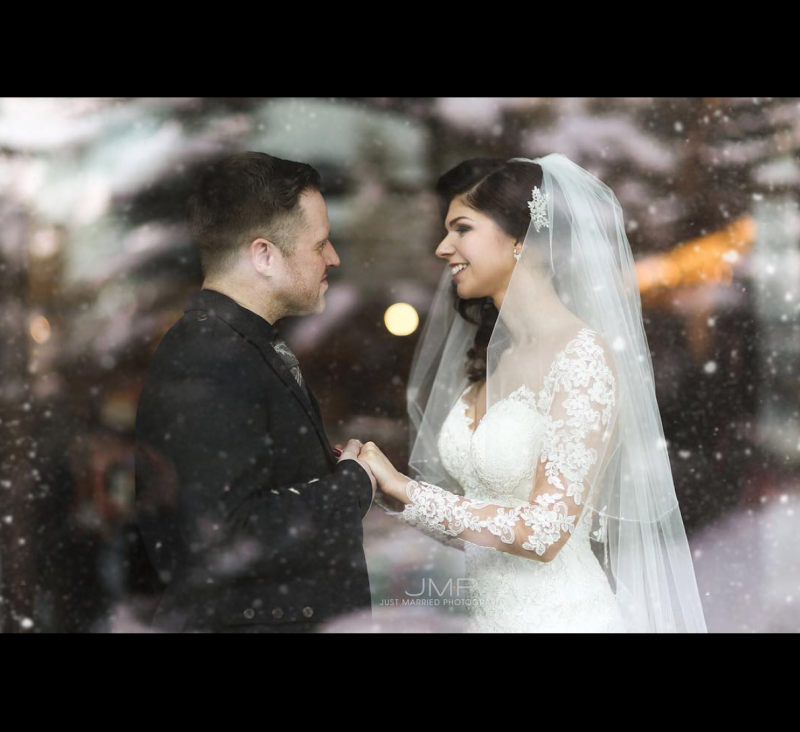 "I just wanted to say a massive thank you to Joanne and her team for making me feel a million dollars on my big day (27th Feb)!

She was a perfectionist and this perfectionist was very impressed :) Everyone has been commenting on my look - my photographer (Just Married Photography) has posted a few pics if you're interested!
Please let me know where I can leave a review - I'd be more than happy to sing your praises!"
-Lisa