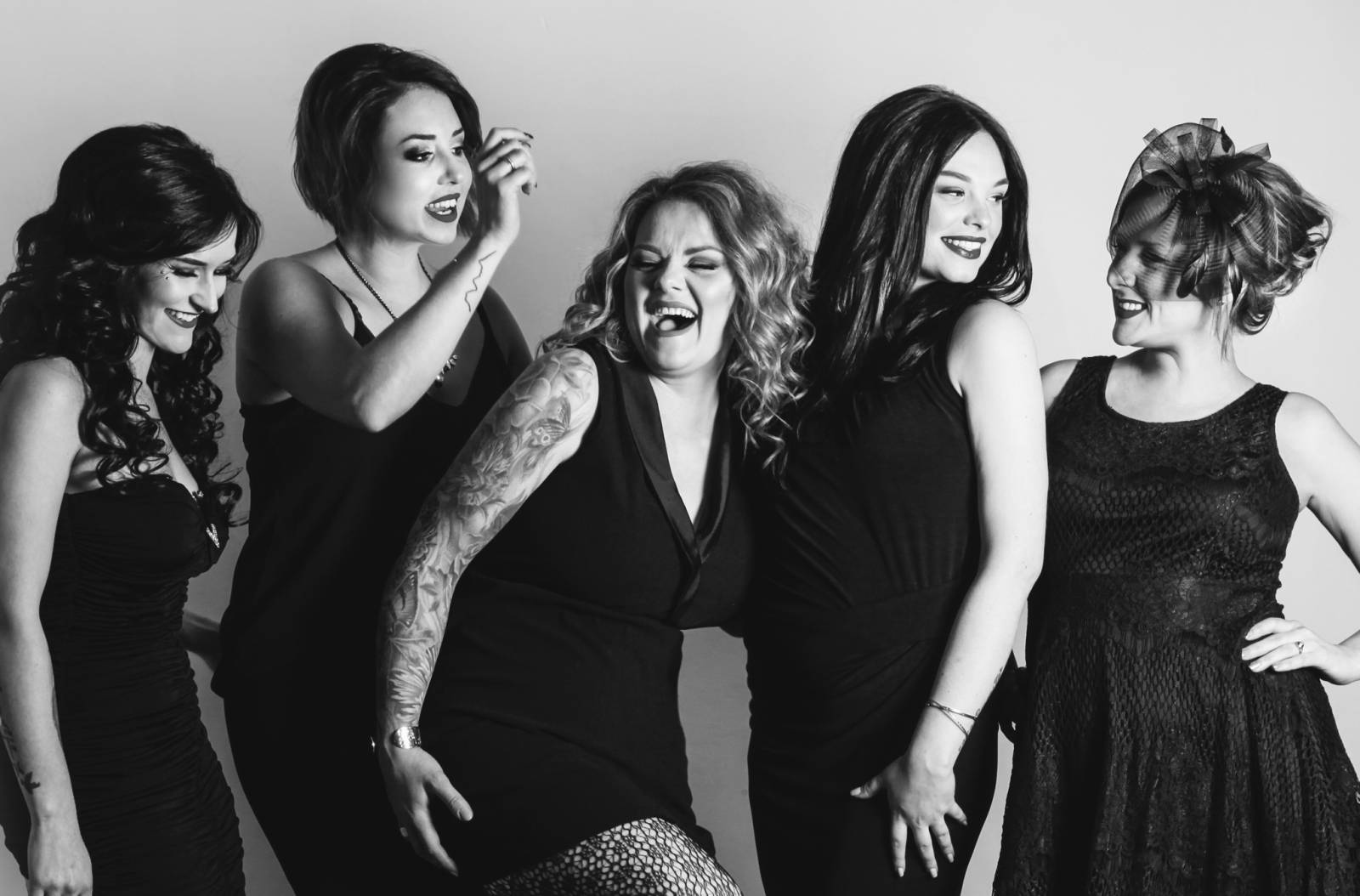 With our new website and gorgeous new photos we wanted to take some time to introduce you to the Mountain Beauties team again. We are a team of Canmore & Banff makeup artists and hairstylists who are passionate about our art, highly trained and full of experience. Each member of our team brings a truckload of amazing experience and training from the finest schools in Vancouver and Calgary combined with a love for the Rocky mountains and a special passion for playing a role such an important day.
We love having fun, laughing and always focus on being a calm presence on the morning of your wedding. We know the last thing you need is a stressed-out, late or frazzled makeup artist showing up to help get you ready.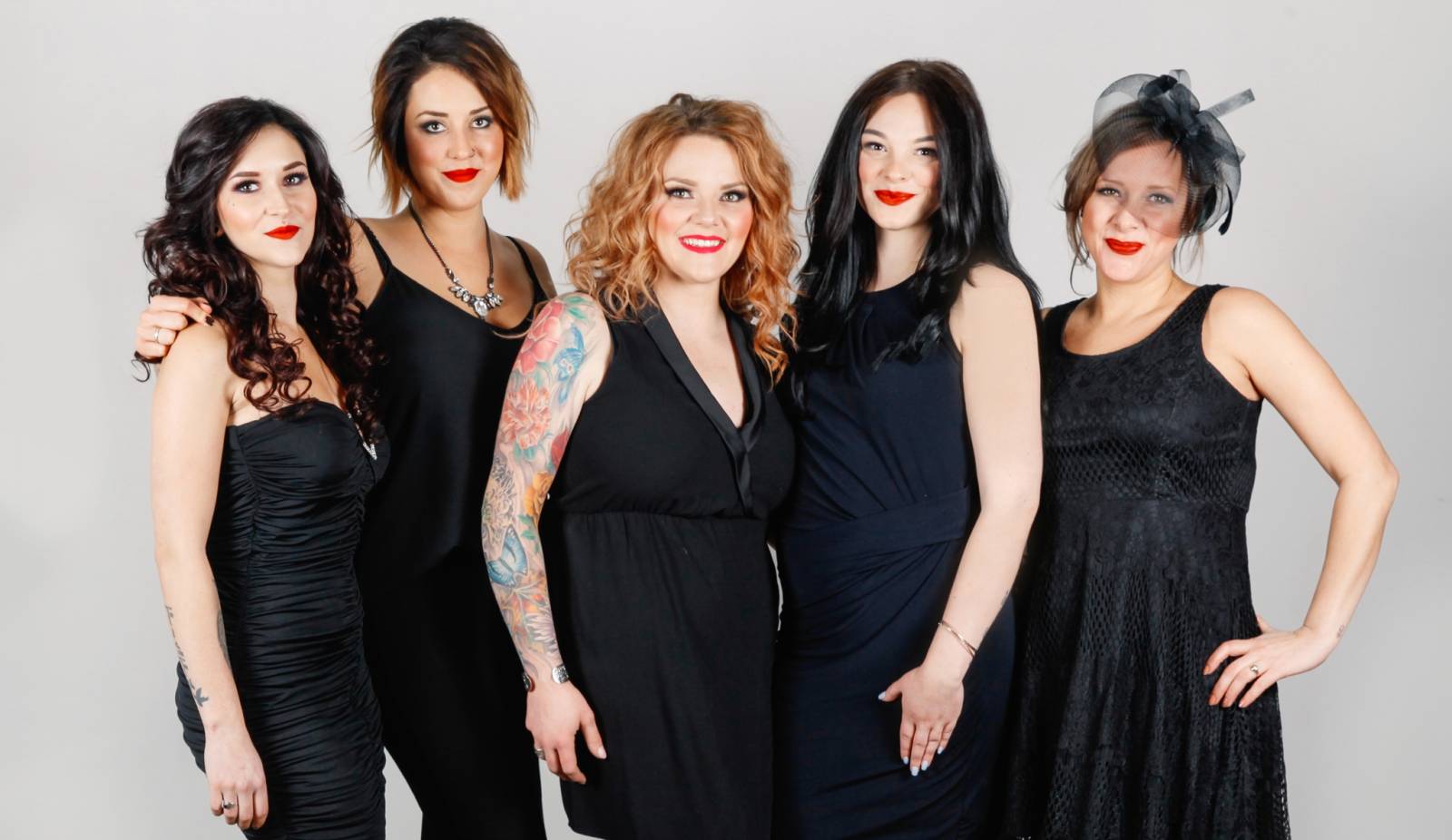 Left to Right (below):
Joanne
Joanne is the founder and owner of Mountain Beauties. She's one of the leading haristylists in the Bow Valley with over 10 years of experience, her Red Seal Journeyman accreditation and professional makeup artistry training from Artists Within. Joanne has a passion for helping brides look their best.
Nadine
Nadine is a talented makeup artist who is always on top of the latest trends and training. This passion has also led her to receive advanced training with Mirabella Beauty, as well as specified training with Lancome, Estee Lauder, Clinique, Stila, Pur Minerals, Lise Watier, Clarins and many top skin care brands.
Suzanne
Suzanne has her Red Seal Journeyman in Hairstyling and Mirabella Makeup Artist certificate. She has worked with brides in creating gorgeous wedding hair for years and formerly worked as a finishing expert.
Left to Right (below):
Alex
Alex is an associate makeup artist with the team at Mountain Beauties as she finishes her professional training. She has spent many years working at Beauty Central and has received training with Lancome, Estee Lauder, Clinique, Stila, Pur Minerals, Lise Watier, Clarins and many other top makeup and skincare brands.
Kenna
Kenna is hairstylist and makeup artist with an impressive resume. She graduated from Vancouver's Blanche MacDonald and the Aveda Institute. She has spent years doing makeup for tv, film, print and weddings in Vancouver, London and Calgary.
Victoria
Victoria is an artist who has applied her creativity and passion to makeup. She has trained with leading brands and products and currently divides her time between teaching makeup artistry to students at Artists Within and helping brides look and feel their absolute best on their wedding day.

If you're getting married in Canmore, Banff or Lake Louise be sure to get in touch with Mountain Beauties today.