We have some of the most beautiful images to share with you today of a gorgeous photo shoot we created with Tara Whittaker Photography, Flowers by Janie, and Blush and Raven. As the make-up artist and hairstylists for the photo shoot, we worked with our beautiful model Kiera Russell and her incredible hair to create a look that was dramatic but still romantic enough for a wedding - we really wanted to show brides they don't need to be afraid of a little colour on their wedding day. We matched Kiera's lips with the deep colours in her bouquet and created a matching smokey eye in deep mauve tones. We worked with Kiera's incredible hair to create big, beautiful curls and left it all down so her curls could flow naturally.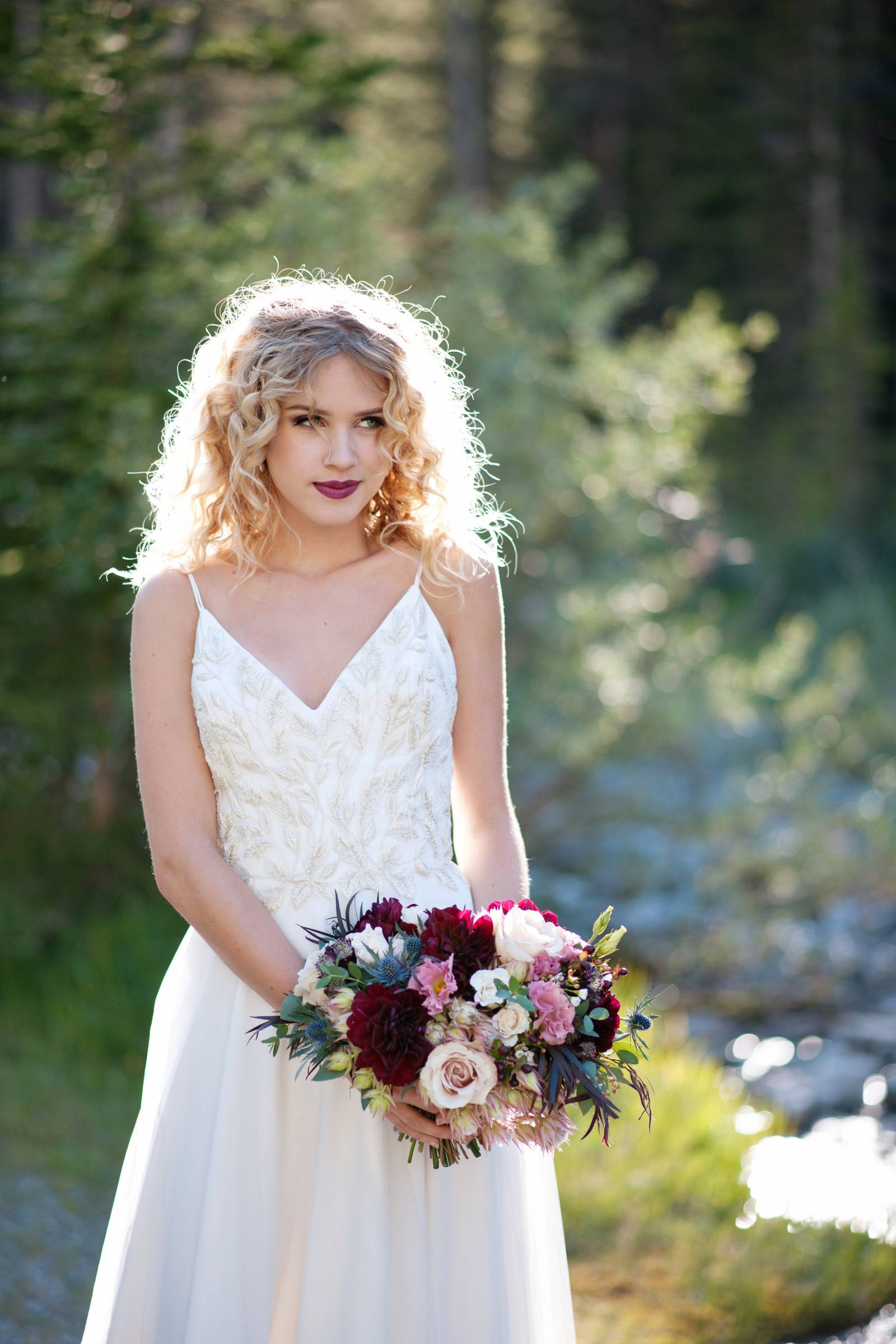 These gorgeous accessories were from Vancouver's, David and Chiyo and the wedding gown was designed by Marina Semone found at Calgary's Blush and Raven. It all came together so beautifully and the beautiful views up at Spray Lakes reservoir near Canmore created the perfect backdrop for it all.
Want to know more about creating the perfect hair and makeup for your wedding? Find out more about Mountain Beauties and our experience, red seal accreditation here.