With wet snow coming down today (before thanksgiving even arrives), this winter wonderland wedding is giving us comfort that winter is truly majestic and beautiful in the mountains and reminding us the snow is really okay ;)
Erin and Ryan were married at the beautiful Baker Creek Chalet's in Lake Louise and Mountain Beauties was their as the Lake Louise hair stylist helping Erin create the classic and elegant look she needed, along with all of her bridesmaids. As the Lake Louise hair stylist, we came to them at Baker Creek and helped her entire bridal party get ready, creating completely different updos for each of them. Orange Girl Photographs was also their and we always love working with her and seeing her beautiful images!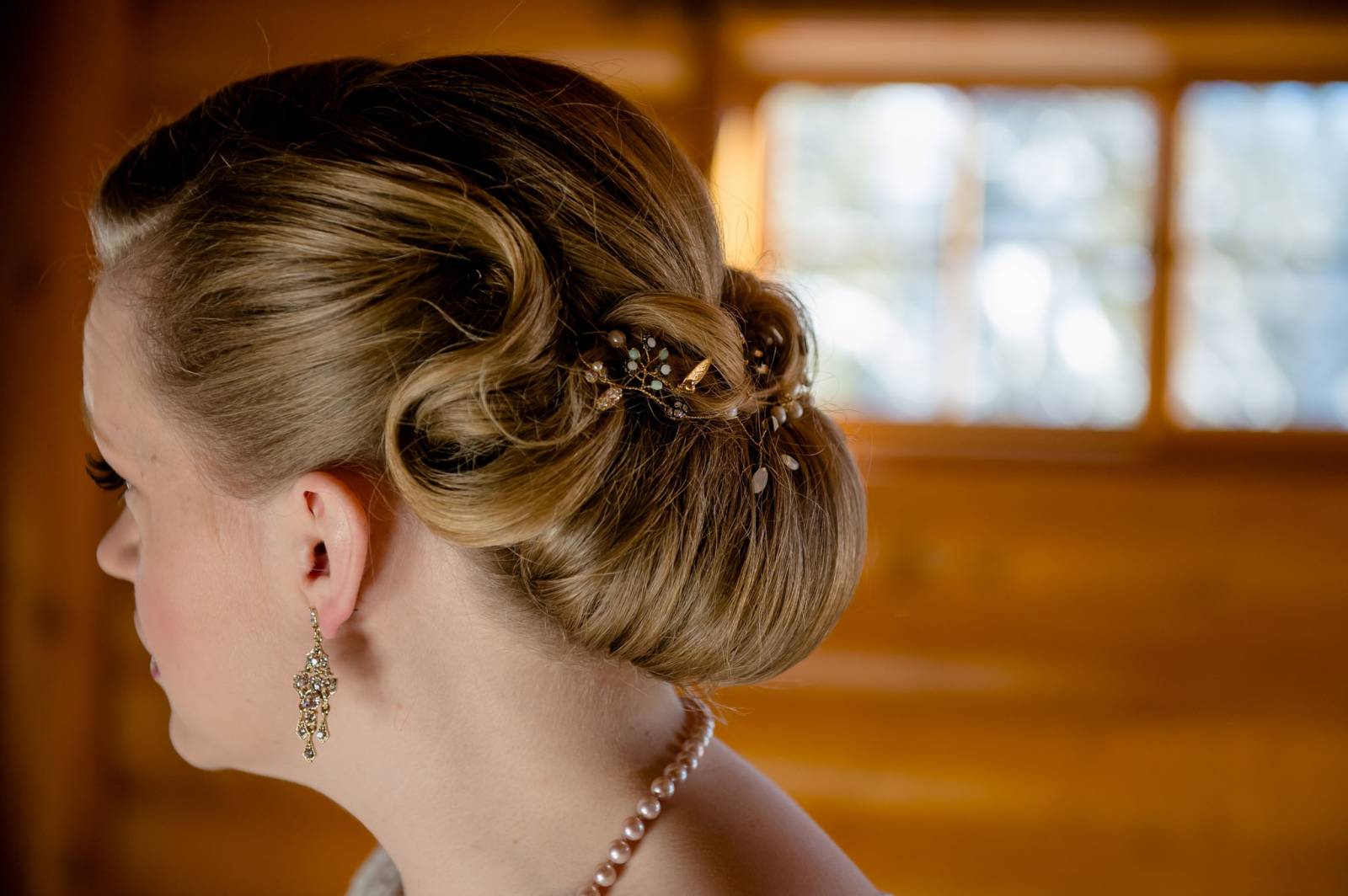 Here's an even better look at Erin's classic beauty and wedding style, we loved the delicate hair piece she chose and how it worked beautifully with the gorgeous chignon.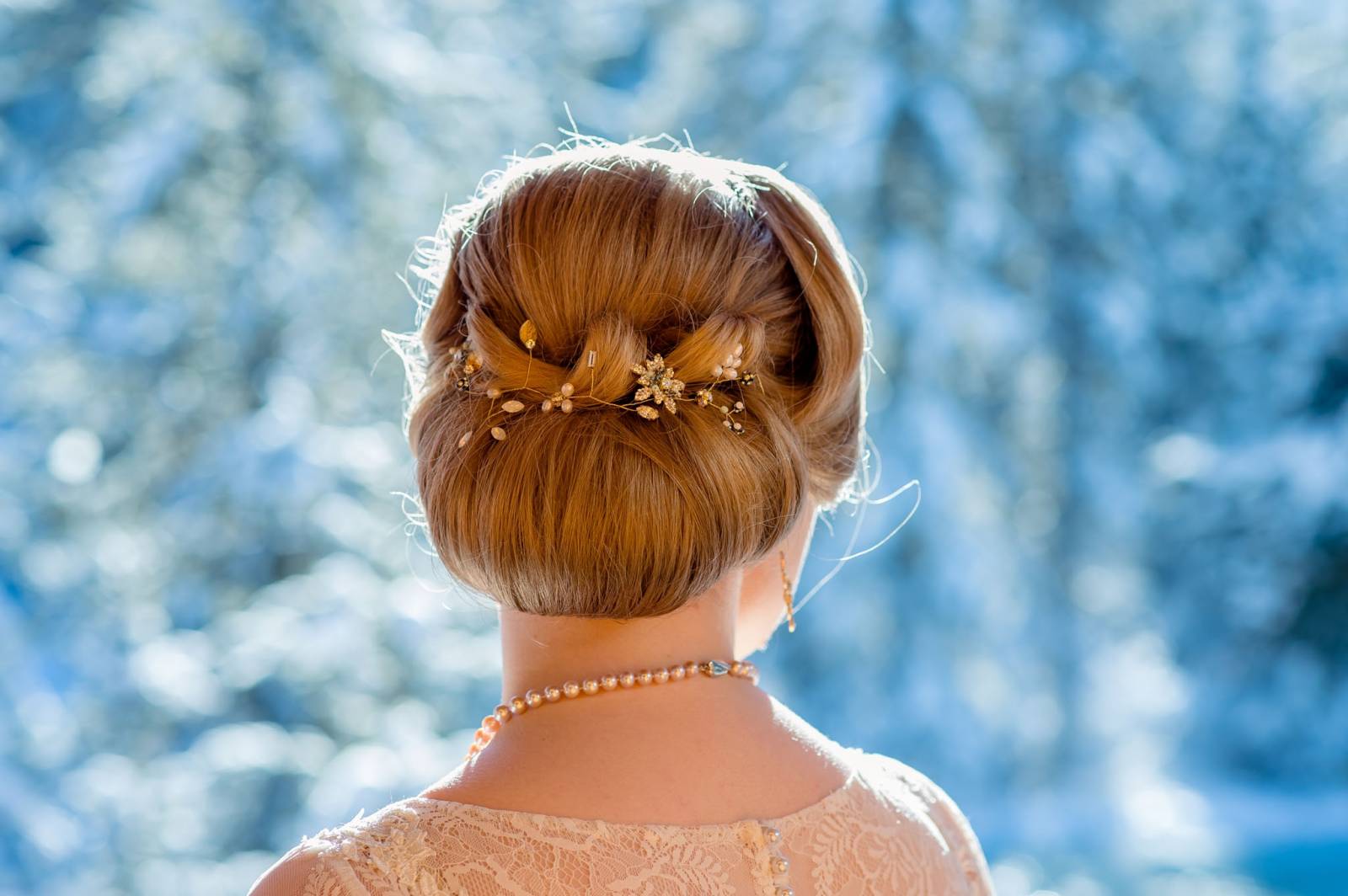 We've only given you a little sample of Erin & Ryan's wedding, so be sure to check-out the entire feature and story over at Rocky Mountain Bride!